Profile Overview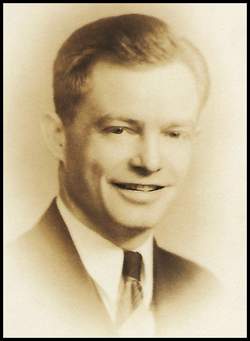 Full Name:  Jacob Verlynne Spiker
Known As:  Lynn
Date of Birth:  January 19, 1913
Date of Death:  April 3, 1995
Spouse:  Adelene Marjorie Maxson
Father:  Jacob Spiker
Mother:  Lillie Missouri Gay Zinn
Timeline
Lynn was born on January 19, 1913 in Oxford, Ritchie, West Virginia. He married Adelene Marjorie Maxson in Vienna, Wood, West Virginia at the age of 33. Lynn worked as a US Agricultural Agent in Lewis County, West Virginia. He died on April 3, 1995. Lynn was buried at the Masonic Memorial Park Cemetery in West Union, Doddridge, West Virginia on April 6, 1995.
Did You Know?
When Lynn was born:
Top News Headlines
Jan 19 - Raymond Poincare installed as President of France
Jan 24 - Franz Kafka stops working on "Amerika"; it will never be finished.
Dec 24 - The Italian Hall Disaster occurred in Calumet when 73 men, women & mostly children were crushed to death after someone yelled "fire" and everyone rushed to exit a door that couldn't be opened.
Edward Noble founded the Life Savers and Candy Company in 1913.
The name Hollywood was formally adopted.
The crossword puzzle was invented by Arthur Wynne and first published on Sunday, December 21, 1913 in the New York World newspaper.
US Facts
President - William Howard Taft
Vice President - None
Two of the Top Songs for 1913 – "When Irish Eyes Are Smiling" and "Too-Ra-Loo-Ra-Loo-Ra" both by Chauncy Olcott
Hot Toys /Games – "Erector Set"
Average Costs throughout the US in 1913:

Bread averaged $.06 p/loaf
Milk would run you about $0.36 p/gallon
Eggs cost $.32 p/dozen
A Car would sell for $500
The median home value $4800
A US Postage Stamp was $0.02 each
The average income was $1034 p/year
DOW Avg: 79