Profile Overview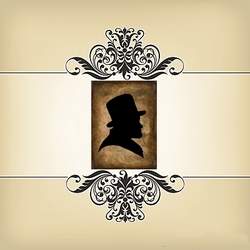 Timeline
Robert was born about 1730 in Northern Ireland. He married Margaret. Robert died on October 1, 1802 in Franklin, Greene, Pennsylvania at the age of 72.
Did You Know?
Compiled by Donald A. Clark, Independent Historian. **(Source updated Sept 2021 to include author's name.)
Donated in the early 1980's to the
Pendleton County Public Library
Falmouth, Kentucky
Synopsis of the Bradford Line
The earliest known descendant in the Bradford family line is through Sarah Wheeler, wife of John Bradford. William Wheeler, is believed to have come from England to Baltimore County, Maryland around 1680. He was a "planter."
William's son Richard later moved from Maryland across the Potomac River to Fairfax County, Virginia where Drummond Wheeler, Sr. and Jr. were born. Drummond was an active supporter of George Washington before the Revolution.
Fairfax County was also the home of William Johnson (father-in-law of William Bradford). He also moved from Maryland to Virginia prior to the colonies seeking their independence. He was a Surgeon's Mate with the 1st. Continental Dragoons and said to have been a neighbor and friend of George Washington. This friendship cannot be substantiated.
Just before the British closed all the ports to immigration in 1775, ROBERT BRADFORD moved his wife and family from Northern Ireland. They came to Fort Redstone (now Brownsville, Pennsylvania) via Baltimore or Philadelphia. Their youngest son William was too young to have participated in the Revolution, but his brothers, James and John, were active with the Pennsylvania Militia.
William and his sister Dianah repeated the migration pattern by moving to Irish Station, Kentucky (Bourbon County) in about 1791. Shortly before Kentucky became a state in 1792, William married Elizabeth Johnson. From there they went to Bracken County where John, their first son, was born at Mt. Zion. William became a very successful farmer who had almost 2,000 acres of land when he died in 1830 at age 63. Elizabeth lived to be 90 and encouraged the younger children to follow the medical tradition started by her father and they became doctors in Augusta, Kentucky.
John followed in his father's footsteps and became an extensive landholder in Pendleton County. He owned almost 1,300 acres at one time. His second marriage was to Sarah Wheeler in 1820. She was the daughter of Drummond Wheeler, Sr. who had come to Pendleton County about 1797 as a very substantial individual.
Almost all of their children followed in the farming tradition. This was certainly true of Henry N. Bradford who married Hannah Braun of Walton, Kentucky, about 1860. She was the daughter of Jacob N. Braun and Regeana Sako of Germany and Austria, respectively. They came to Richmond, Virginia about 1830 on a trip that took six months and the lives of their first two children. Hannah was born in Richmond in 1836. Her father was a blacksmith. Henry died in 1900 of what may have been cancer of the stomach. Hannah lived until 1915. They are both buried at the Old Boston Methodist Chapel at Boston Station, Kentucky.
They encouraged their children to become well educated. Their youngest daughter Cora Elizabeth went to finishing school in Cincinnati and was a strong Methodist. She married William Clark in 1903 and devotedly worked with him in his ministry fifty-four years. She died in 1957 at age 84.