Profile Overview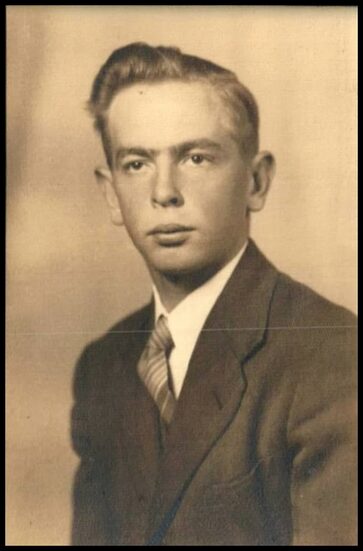 Full Name:  Robert Roe Spiker
Known As:  Bob
Date of Birth:  December 30, 1925
Date of Death:  February 21, 2000
Spouse:  Willa Dean Bonnell
Father:  Jacob Spiker
Mother:  Lillie Missouri Gay Zinn
Timeline
Bob was born on December 30, 1925 in Oxford, Ritchie, West Virginia. He married Willa Dean Bonnell in Charleston, West Virginia at the age of 20. He retired after working 30 years as a Superintendent of Distribution at Equitable Gas Company in Clarksburg, Harrison, West Virginia. He died on February 21, 2000 at the age of 74 in Good Hope, Harrison, West Virginia. Bob was buried at the South Fork Cemetery in Ritchie County, West Virginia on February 24, 2000.
Did You Know?
When Bob was born:
Top News Headlines
Dec 7 - Biltmore Theater opens at 261 W. 47th Street, New York, NY.
Dec 12 - Arther Heinman coins the term "motel" (short for "motor hotel") opening the world's first motel – the "Milestone Mo-tel" – on this date.
Dec 15 - The first hockey game at Madison Square Gardens. Montriel Canadiens defeated the New York Americans 3-1 before a packed house of more than 17,000.
US Facts
President - Calvin Coolidge
Vice President - Charles G. Dawes
Top Songs for 1925 – "Yes Sir! That's my Baby" by Gene Austin "Sweet Georgia Brown" by Ben Bernie
Hot Toys /Games – "Tootsietoys"
Average Costs throughout the US in 1925:

Bread dropped to $0.09 p/loaf
Milk dropped to about $0.56 p/gallon
Eggs increased to $.44 p/dozen
A Car would sell for $265
Gasoline cost $.22 p/gal
The median home value $7809
A US Postage Stamp was $0.02 each
The average income was $1125 p/year
DOW Avg: 107