November 2011
A Southern Sympathizer?
An excerpt from "Ritchie County Crimes & Calamaties" tells the tale of counterfeiters William and Emmanual Alkire (in our family tree by marriage.)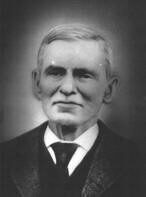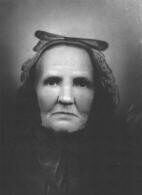 What do you know about our great-great grandfather, George Farley Bush?  Did you know he purchased his land by working for fifty cents a day?  Would you be surprised to learn he was a southern sympathizer?  We sometimes stumble across tidbits like this during our research. 
Excerpt from:  "History of Sinking Creek Community" by Mrs. W. Farley Bush.
"Geo. Farley Bush was born in Lewis County then Virginia in the year 1820. He married Joanna Goff Springston in the year 1842, and began his married life in Roane County. He met with financial reverses there and came to what is now Gilmer County in 1843 with his wife and child. He came over from Leading Creek by way of Bee Tree Run to Sinking Creek, bringing all their worldly possessions, which consisted of some bedding, some cooking utensils and a few articles of wearing apparel, on a sled drawn by one horse. His wife with the baby in her arms rode, and guided the horse, while he walked and carried a spinning wheel.
"The house into which they moved was on land owned by Hiram A. Goff. The site on which this cabin was erected is the one on which the barn near the residence of Re B. McGee now stands. After living here one year he bought fifty acres of land of Hiram A. Goff and paid for it by days' work at fifty cents per day. On this little farm he built his home. After paying for this he bought another fifty acres of Mr. Goff on the same terms. Later he obtained a patent conveying to him several hundred acres of land."
You can read the entire script at the West Virginia Archives and History website by clicking here.      
Melanie Fouse asked, "I wonder how many people picked out that George F. Bush was a southern sympathizer when they read Uncle Brad's book?"
Excerpt from:  "The Good-Will Community, A History of Holbrook, W.Va. 1814-1945" by Bradford Spiker.
"J.C. Cluck of Auburn and J.L. Lamb of Harrisville were the first merchants. It may be of interest to the reader to know that while J.C. Cluck was in the Union Army during the Civil war he was captured by the confederates and held in a Southern prison. During this period of his confinement, the home guards of Gilmer County arrested the Rev. John Woofter, (the pioneer minister of South Fork Baptist Church), George F. Bush (my great grandfather), and two other Southern sympathizers and took them to Wheeling during the fall of 1865. There they subsisted on "Bean Soup" and "Hard Tack" until arrangements were made to trade them for Mr. Cluck. Both parties were very glad to be released from their rationed diets, as Mr. Cluck fared a little worse than did the other party."
Melanie added, "John Woofter's son married George Farley's daughter, Hortensia.  George's daughter, Alice, was mother to our Gay Zinn Spiker.  It is amazing how one sentence in one paragraph can lead to so much information."
Of course that also means it leads to MORE questions such as…
Where were George Bush and the other men held captive?  Could it have been at the Atheneum, Wheeling's Civil War military prison?  (Read about the history of the prison in the WV Historical Society Quarterly by clicking here.)
And learning more about the person includes learning about the times in which they lived.  Did you know that West Virginia is the only state formed because of the Civil War?  Click here to view a VERY interesting article (brought to our attention by Mike Spiker) detailing how the Mountain State was founded in the spirit of independence.  If it is true that our great-great grandfather was a southern sympathizer, I wonder how he felt about the division of the state???