December 2012
Remembering Willa Dean Bonnell Spiker
Remembering Willa Dean Bonnell Spiker 1928-2012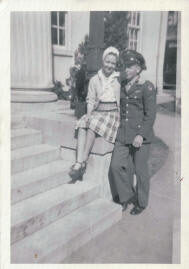 Willa Dean (Bonnell) Spiker, 84 of Good Hope, WV, died peacefully in her sleep surrounded by family early Sunday, November 11, 2012. She was born August 5, 1928 in Berea, Ritchie County, WV, a daughter of the late Ray and Elsie (Maxson) Bonnell. She married the late Robert Spiker November 2, 1946. They were happily married 53 years.
In addition to raising their four children, she was a beautician and owner of "Dean's Beauty Shop", Good Hope, WV. She was a member of the EC Church of Oak Mound, Clarksburg, WV.
Dean is survived by four children: Cathy Gregis (Larry) of Jane Lew, WV, Jeffrey Spiker (Jean) of Good Hope, WV, Melanie Fouse of Inwood, WV and Bobbi Conley (Gary) of St. Cloud, FL, her "other daughter" Debra Novotny (Mike) of Lewisburg, WV, sister Leona Barrazzone (Barry) of Berea, WV, brother Orvile "Bud" Bonnell (Bobbie) of Pennsboro, seven grandchildren, 18 great grandchildren and a great-great-grandchild.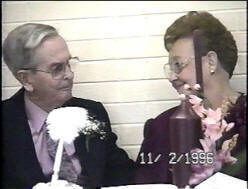 In addition to her parents and husband, she was preceded in death by three sisters: Dortha Hodge, Arleta Bartlett and Wilma King.
We appreciate all the loving gestures, generous support & the words of comfort. (It's never too late to sign the Guest Book at McCullough-Rogers & Raiguel Funeral Home.)
Announcements
Submitted by Bobbi Spiker-Conley – Our little baby girl is all grown up. She & Pat Cloughessy married on 10-11-12 at Sanibel Island, Florida. They reside in Mahopac, New York.