August 2015
Home Sweet Home - A Photo Scrapbook
Photo scrapbook of the Spiker Farm.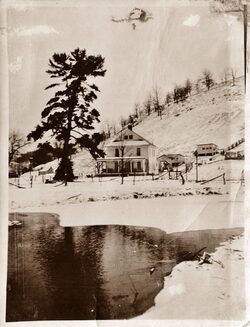 The aging Spiker House has had a few face-lifts over the years. Much of the remodeling was necessary due to the damaging floods of 1950 and 2003. Fortunately, no amount of physical damage could come close to weakening the spirit of the house. Click here to follow along as we take a look at some of the changes we've seen through the seasons.
We've included only a few photos in the album. You'll find several more scattered about this site. But we're always looking for more pictures – especially those prior to the 1970s.